Planning
There are proponents, undecided, and opponents to a proposed resort casino.

Municipal
The Town last adopted a Master Plan in 1971.
The Board Of Selectmen created the Downtown Revitalization Committee on January 25, 1994.
The Downtown Design & Zoning Implementation Committee was formed on January 25, 1995.
Growth Districts Initiative/Foxborough Growth District
Site Boundaries: Along Route 1 | Land Area (acres): 500 acres | Anticipated Build-Out: 1.5M sf office , 150,000 sf retail (designated on November 20, 2008)
"Growth District Communities
Under its "Growth Districts Initiative", EOHED will partner with municipalities that have identified one or more areas within their communities as being appropriate locations for significant new growth, whether commercial, residential or mixed-use. Within those identified "growth districts", EOHED will work with the community and property owners to make the district truly "development ready" with respect to local permitting, state permitting, site preparation (including brownfields remediation), infrastructure improvements, and marketing. The objective will be to create a level of "development readiness" within each of these growth districts. The following is a list of the commnities along with site maps and summaries of the Growth District's build out potential."


CPA Community Preservation Act
Foxborough has given the state >$499,261.00 in CPA Funds since 2000. Foxborough received no money in return.
"Community Preservation Act
The CPA allows communities to create a local Community Preservation Fund to raise money through a surcharge of up to 3% of the real estate tax levy on real property for open space protection, historic preservation and the provision of affordable housing. The act also creates a significant state matching fund, which serves as an incentive to communities to pass the CPA."


Labor Force and Unemployment November 2011
Foxborough unemployed 548

County

State

Federal

Agencies
Foxborough Committees
Concerns
Taxes Generated For Town (meals, rooms, property, etc.)
State Revenue Generated & Local Aid Distribution amounts from the 25% state casino tax
Mitigation money (town, neighbors)
Mitigation Type (town, neighbors, noise abatement, light dampening, etc.)
Water and Sewer Requirements and Needs
Crime (addiction, DUI, prostitution, etc.)
Noise
Lights
Public Services (Fire, Police, School)
Traffic (increase, accidents)
Transportation (Route 1, Rail, Main Arteries, Side Roads)
Houses/Apartments/Mobile Homes (Current Stock, Full Build-out Potential, Location)
Character (small town, Patriot Place, Route 1, Chestnut Green, The "Gem" of Norfolk County, Foxborough State Hospital/Massachusetts Hospital for Dipsomaniacs & Inebriates, Town Common, Straw Hat Capital of the World, Bay State Raceway, New England Harness Raceway, Foxboro Raceway, home to the New England Patriots and New England Revolution, New England Tea Men, Shaeffer Stadium, Sullivan Stadium, Foxboro Stadium, CMGI Field, Gillette Stadium, F. Gilbert Hills State Forest, Harold B. Clark Town Forest)
Labor Force (existing local unemployed, local percentage hire requirement, influx of new people, commuters)
Schools Needs
Supporting Business Development (relocation, expanding, new)
Maps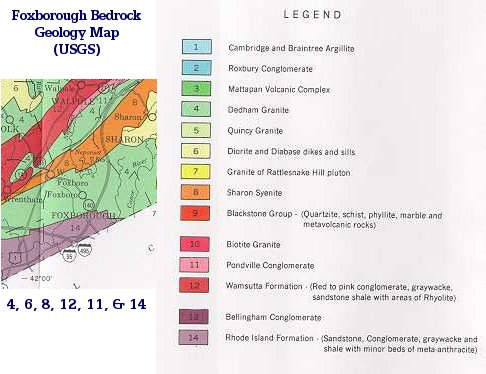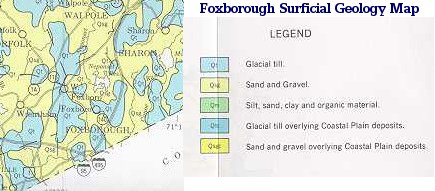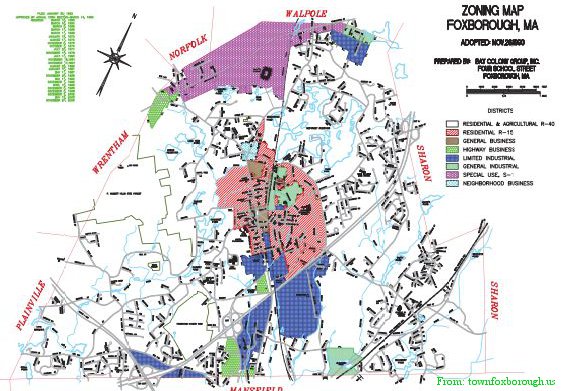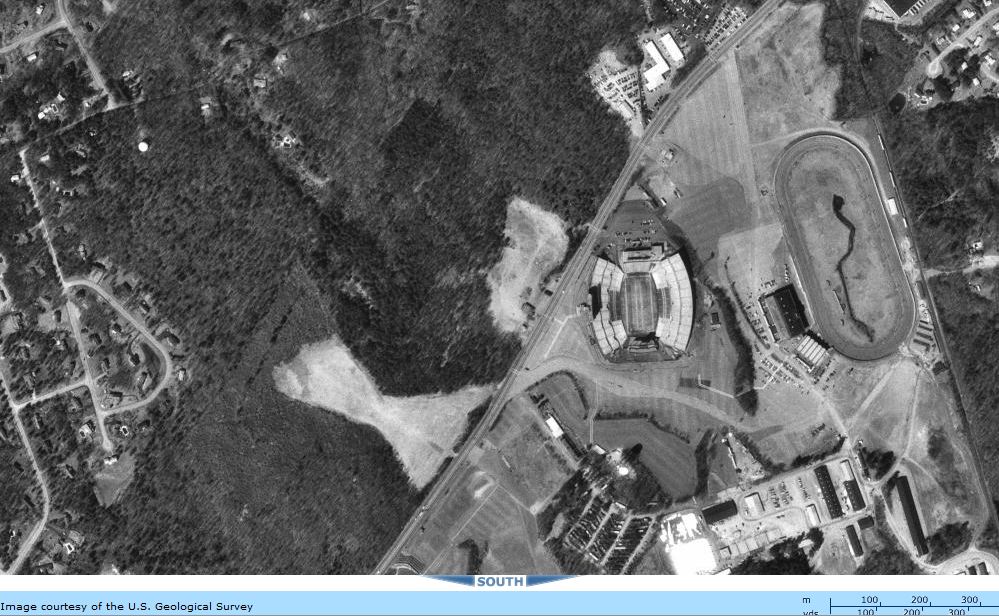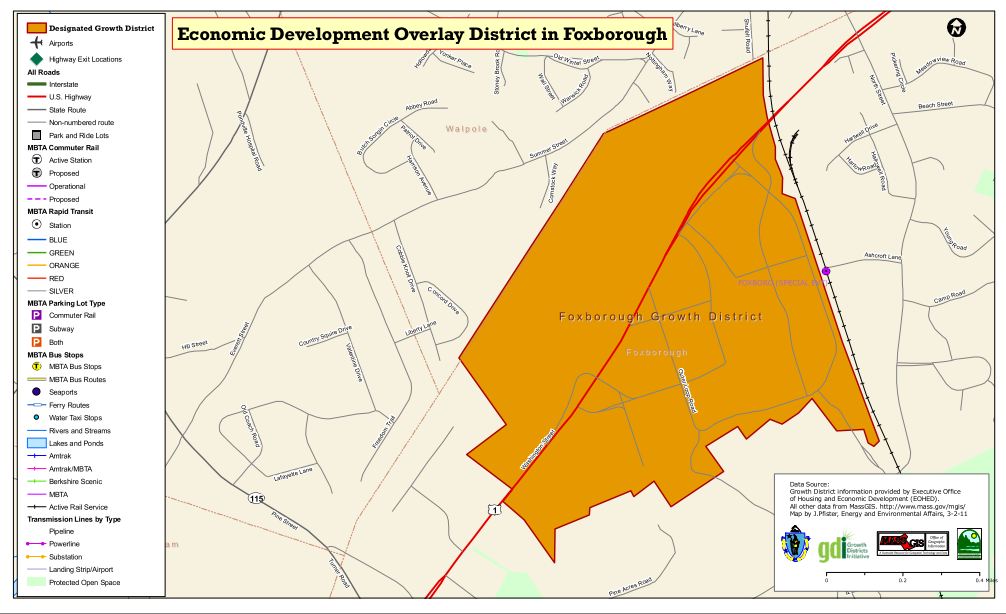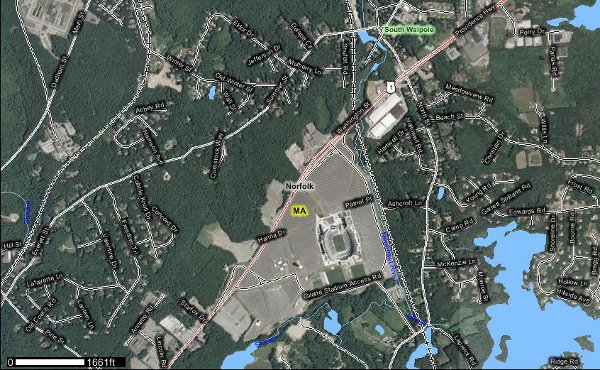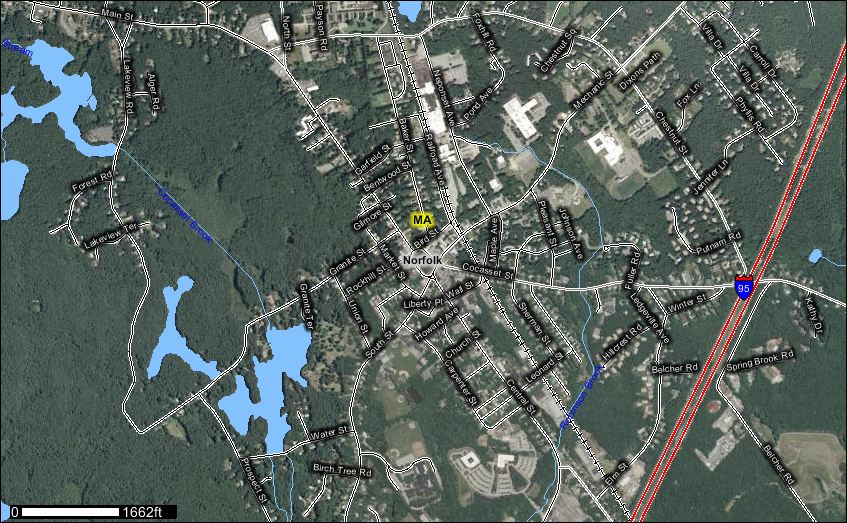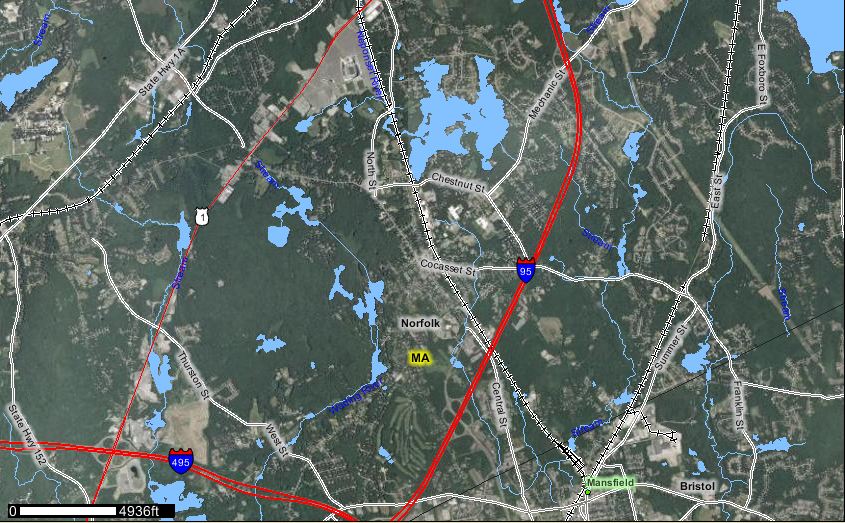 |

|
Keeping an eye on developments on Route 1 and within the town with a current focus on a proposed Resort Casino in the 200 acres of land on the west of Route 1, across from Gillette Stadium and Patriot Place.





Thank you for visiting